MISSION STATEMENT: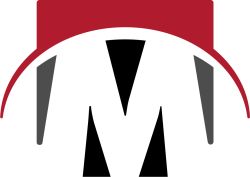 The Owen Moore Agency provides protection to customers with an insurance product after risk analysis and evaluation of their needs. Our product is delivered by people talking to people. The agency provides home, auto, life, health and commercial insurance products. The staff is trained and coached through professional services to ensure client needs have been met. The agency desires to be prominent in the community, have a positive image and provide a service to those we serve.
The agency will not be all things to all people. It will focus on the good customer, and targeted class of business to ensure strong company relations with positive profitable growth. Geographical distribution will primarily be Mid-Michigan. Through the sale of these products, the agency will provide fair wages and benefits to its employees; and reinvest capital into state-of-the-art technology while maintaining agency profits.
AGENCY PURPOSE:
To be the premier provider of insurance and employee benefit products and services, that by helping our clients recognize their exposure to severe financial loss, we can provide innovative and cost effective solutions.
VALUES:
Relationships - Our goal is to know everything about a potential client before they become a customer
The Customer - Our #1 Priority is our customers
Commitment - We are committed to our team members, clients and vendors
Honesty - Be honest in everything we do
Hard Work - Through hard work we will outperform our competition
Community - Being a good neighbor where we make our living
Consistency - Clients, team members, and vendors should know what to expect from our agency
VISION:
To provide a positive work environment that promotes teamwork for solving work related challenges
To continuously work to improve our processes and services through input from clients, Owen Moore Agency team members, and our company partners
To enhance and broaden the services provided through a commitment to technology and aligning with strategic partners
To achieve profitability as compared to industry benchmarks and share it with Owen Moore Agency employees
To make a difference in the communities in which we work