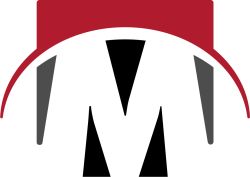 What began as a small in-home business in 1973 has since developed into a firm capable of handling even the most complex of insurance situations. The Owen Moore Agency was established by its founder, Owen Moore, as a small, one company agency. The agency purchased the former A. J. Provo Agency in 1982, and moved into their office in the village of Linwood. The agency relocated in the fall of 1982 to a new building on Huron Road, and Mr. Moore was joined in the business by his son, Randal. In 1985, the agency purchased the former Joe Hoyle Agency. As a result of these acquisitions and continued growth, the agency now represents several fine carriers including, but not limited to, Auto-Owners, Citizens, Frankenmuth, Fremont Insurance, Grange Insurance, Hastings Mutual, Michigan Insurance, Michigan Commercial Insurance Mutual (MCIM), Progressive, and Selective Insurance. The ability to attract these fine carriers insures that our customers get the coverage their household or business needs at a price they can afford.
In response to the agency's growing client base, Stephen Kolaja joined the agency in 2004. In 2009, the agency opened a Standish location when it acquired the former Nuttall Agency. The agency continues to operate from the long time home of the Nuttall Agency at 110 N. James Street in Standish.
In 2011, the agency moved into its current location at 68 S. Huron Road. This facility was essential to staying current with modern technology and to accommodate continued growth in the agency. In 2016, expansion continued to Reese when the agency acquired the former Countryside Insurance Agency and to Richville, with the opening of a location inside the Frankenmuth Credit Union branch at 9321 Sanilac Road (M-46) in Richville. 2016 also saw the introduction of an affiliation with My Member Insurance Agency (MMIA). MMIA is a wholly owned subsidiary of Frankenmuth Credit Union. By partnering with our agency, MMIA is able to provide competitive insurance products and exceptional customer service to the members of Frankenmuth Credit Union.
As our agency has continued to grow, emphasis has remained on providing our clients with outstanding service and value. All members of our agency customer service team have achieved, or are working toward, the completion of professional designation programs such as CIC or CISR. These designations display a commitment on behalf of both the agency and the employee to continued customer service, and furthering their insurance education. The agency employs the latest computer software to provide the quickest possible service for our clients. Our agency team is constantly looking for ways to improve service to our customers. The results of our efforts are excellent account retention and long term relationships with both our clients and companies that is based on mutual trust. Our clients know the entire agency is working for them, and while we represent several different companies, you are our customer. We look forward to the opportunity to provide solutions for all your insurance needs. Our sole focus is to provide both the products and services our clients need and deserve.